Elon Musk and Donald Trump have been feuding ever since the Tesla CEO tweeted, "There is no validity to [Trump's] claim that he was wiretapped by the Obama administration."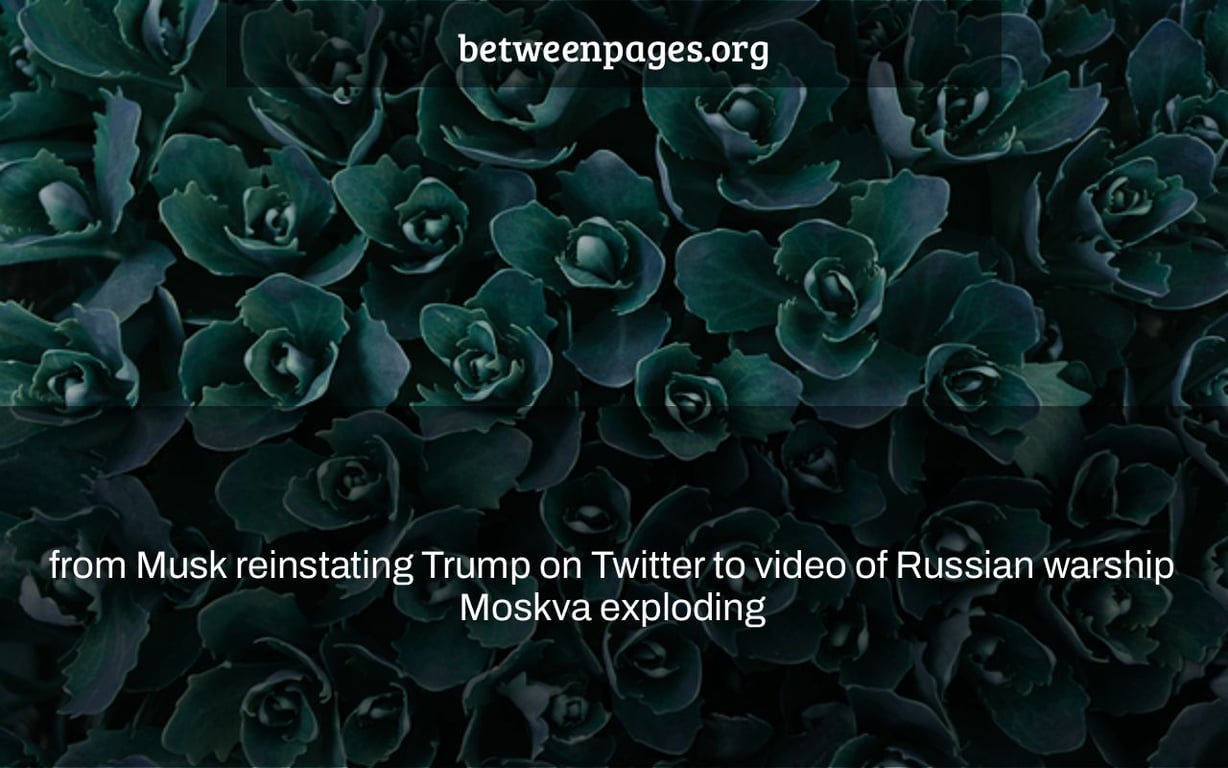 The news industry is complicated, and fake articles and photographs are often disseminated on social media. Every week, the editorial staff at Blasting News identifies the most common hoaxes and incorrect information to help you distinguish truth from untruth. Here are some of the most widely circulated misleading statements this week, none of which are true.
World
The video of Zelensky reportedly confessing to using cocaine has been tampered with.
False claim: A video has been circulated on social media in which Ukrainian President Volodymyr Zelensky seems to admit to being a cocaine addict during an interview. Zelensky seems to say in the video that the substance "gives you energy for the entire day" and that he recommends it to everyone.
Truth:
According to a reverse image search, the interview was first published by Ukrainian news outlet Ukrayinska Pravda on January 21, 2019, only weeks after Zelensky — a well-known actor and comedian in his own country – launched his presidential bid.
The complete interview is nearly an hour long and can be seen on Ukrayinska Pravda's YouTube page. At 7:41, the journalist inquires whether Zelensky is a cocaine addict, to which he responds, "Great!" Great! No, I'm sitting on a chair on something white. This isn't cocaine. "I'm not a drug user."
"Do you snort?" the interviewer explores the topic further. "Do you use?" Zelensky responds, "I snort coffee because I'm a coffee addict." Coffee is one of my favorite beverages."
The entire version of the interview also reveals that while Zelensky seems to laud the virtues of cocaine in his "lifestyle" in the viral video, he is really talking about athletics, not drugs.
Zelensky expresses his thoughts about cocaine in the following way: "-How do you feel about cocaine (cocaine)?" 🇺🇦Zelensky: "-Impressionante! Number one energy person. Seriamente! – This is constant energy throughout the whole day. Me levantei s 7h. I went for a walk with the dog. I advise everyone. pic.twitter.com/mA1w84aZlu pic.twitter.com/mA1w84aZlu
April 12, 2022 — Rosa M W Wobeto (@WWobeto)
USA
Elon Musk did not re-establish Donald Trump's Twitter account.
False claim: A claimed tweet from former President Donald Trump praising entrepreneur Elon Musk for letting him to return to Twitter has gone viral on social media in the United States.
The assertion comes on the heels of Musk's recent acquisition of a 9.2 percent interest in Twitter for $2.9 billion, making him the company's single biggest stakeholder.
Truth:
Trump's account "remains permanently disabled," according to a Twitter official who talked to AFP.
Musk made a $43 billion bid to acquire Twitter on April 14, 2022, claiming that the network should be a stronghold of free expression.
On January 8, 2021, Twitter permanently banned Trump's profile, two days after supporters stormed the Capitol to confirm Biden's win in the 2020 election. On that occasion, five persons perished.
The incident occurred in the midst of Trump's incessant hyperbole about rampant election fraud in 2020, a baseless assertion that has been consistently refuted by dozens of courts and state election authorities.
USA
The story of a parent forcing a transgender youngster to take medication is false.
False claim: A screenshot of a message reportedly published on a Reddit site by the father of a transgender kid has gone viral on social media in the United States.
"Has anybody else had problems persuading their adolescent children to continue transitioning? "My 14-year-old daughter (AMAB) has begun to refuse her estradiol, so I've been smashing the pills and putting them in her cereal," the message continues. AMAB is an abbreviation for "assigned male at birth."
Truth:
Users planned to create bogus postings on the subreddit "r/transparenttranskid," according to a chat on a Reddit forum in August 2021.
On the forum, a person called "Funkyduffy" responded with a link to the post about forced estradiol administration and a GIF with the caption "I'm doing my part."
According to a platform administrator, the "r/transparenttranskid" subreddit was deleted by Reddit in August 2021 for breaking the website's rules and promoting hostile stereotypes.
The author of the post concerning the forced administration of estradiol was also a user named "Funkyduffy," according to a subreddit archive.
Europe
The explosion aboard the Russian cruiser Moskva is not visible in the video.
False claim: European social media users uploaded a video of a ship explosion, claiming that the picture was the Russian cruiser Moskva, which sunk last week in the Black Sea.
Ukraine believes the ship was struck by a missile strike, while Russia asserts the ship was sunk due to a fire.
Truth:
A reverse image search reveals that the footage posted on social media is part of a bigger video that was first released on the South West News Service's YouTube channel on June 6, 2013.
The clip reveals a test missile attack by the Norwegian Navy on a decommissioned vessel, according to the video description.
Africa
The mermaid discovered off the coast of Kenya is not seen in the video.
False claim: African social media users have uploaded two videos of what seems to be a mermaid sighting on a beach in Kwale, Kenya, according to the captions of the images.
However, some of the comments suggest that the film was shot in Muizenberg, South Africa.
Truth:
The Kwale and Muizenberg police departments declared in press releases that they had no record of any mermaid sightings on their coastlines, characterizing the claim as untrue.
Some parts in the movies published on social media suggest that the sequences were modified, such as a section where a gap between the mermaid's upper body and its fish tail can be seen.
This is what caused the floods in KZN, but you won't believe it because you're too educated: two or three Indians went to the beach to fish with umsundu, which is illegal on the beach, and they caught a Black Nkosazane. pic.twitter.com/JkyibPeE42 #kznflood
April 16, 2022 — Minister of Anti-Corruption (@mavundlatebza)
Brazil
More than 600 kg of confiscated cocaine was not returned to drug traffickers, according to Justice.
False claim: On April 14, social media users in Brazil posted a video on journalist Alexandre Garcia's YouTube channel in which he claims that justice ordered 695 kilograms of cocaine discovered at a warehouse in the Rio de Janeiro borough of Itagua to be returned to drug traffickers.
Truth:
At September 2021, police officials in the port of Itagua discovered a big quantity of cocaine concealed among mangoes in a warehouse. The medication would be sent to Europe.
Due to the lack of a court order, a Federal Regional Court determined in March 2022 that it was unconstitutional for the police to enter the warehouse where the narcotics were recovered.
The ruling, however, did not rule whether the confiscated substance should be returned to the drug sellers (it was subsequently destroyed by federal police), but simply canceled three individuals' arrest warrants.
DISCLAIMER: ALL RIGHTS ARE RESERVED